The Ambler's Odyssey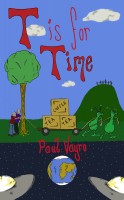 T is for Time
When aliens attempt to take over the Earth, by freezing time and stealing all the tea and coffee, two hapless misfits are charged with saving humanity.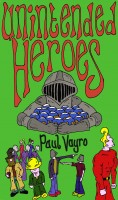 Unintended Heroes
When Insidious Chi threatens the universe with apathy, all its heroes are gathered to do battle. Unfortunately two bumbling Earthlings qualify for an invite.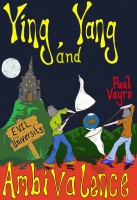 Ying, Yang and Ambivalence
When Brick and Spiritwind drunkenly head out into the universe for a dance and takeaway food, they awake enrolled at Evil University, and after the Vice-Chancellor takes a liking to the pair's philosophy, he sets about making them the new ideological hope for all mischief.