Romantic Shorts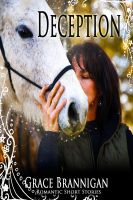 Deception
Deception ~ Short romance 24k words. Trey's boss is old, sick and his days are numbered; and he wants to see his missing granddaughter Katharine before he dies. Trey will do almost anything for the old man, even if it means having artist Sacha Fortune pretend to be Katharine.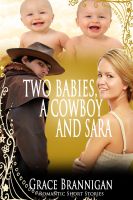 Two Babies, a Cowboy and Sara
Short, sweet romance, 24,000 words, about 84 pages. When Sara is appointed co-guardian of her deceased cousin's infant girls, their father Lucas is glad to accept Sara's help in caring for the twins. For Sara it's a labor of love since she can't have children. For Lucas, having Sara at his ranch reminds him how his life could have been different if he'd met her first.