Warriors for the Light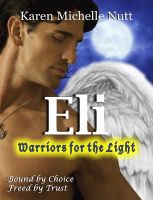 Eli: Warriors for the Light
At a very young age the Rules of Conduct for the Fallen Angels were drummed into Eli Grigori's head. He managed to break all of them. He falls in love with Ryden O'Sullivan, a human, his soul mate. Hashasheen demons, assassins for hire are sent to take out Eli and Ryden. With his wings bound and his magic gone, can Eli protect his love? Will any of it matter to the Watchers?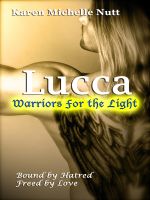 Lucca: Warriors for the Light
Lucca Marlowe is half human, half angel. Banished for crimes against his brethren, the elders bind his glamour and wings, casting him to the human's realm. He'll either learn to respect his human side of existence or live out eternity trying. Lucca does not live a mundane life. Angels and demons demand he do their bidding. Worse yet, can it be he's found his soul mate among the humans?