Henri Ville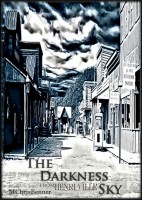 The Darkness Sky
Henri Ville recruits the gentleman Anson Sharpe – old friend, drunkard, and the only person with the knowledge to help her home. The arrival of a vigilante mob cuts their rough greetings short, but a blood-thirsty mob isn't the only thing out there to worry about...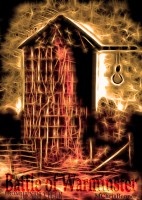 Battle of Warminster
An object of pursuit by gunslinger and lawman alike, it isn't until a trip to the gallows that a formidable opponent does rise, and Henri finds herself relentlessly hunted by the Pastor Rigby Briarwood – a clever young Irishman fueled by Catholic faith and an unwavering commitment to destroy the demons that have thus far escaped God's wrath.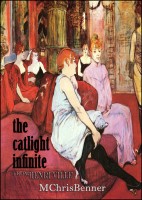 The Catlight Infinite
The gentleman Anson Sharpe has holed up in a brothel to spend what he feels will be his final days in luxury. With his cryptic directions, and the mysterious work he does during the daylight hours (between his hangover and his further drinking), Anson prepares for one final battle...