Targa Trilogy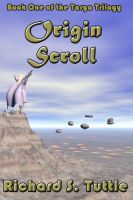 Origin Scroll (Targa Trilogy #1)
Alexander is an apprentice lumberman, a 15 year old who is forced to take the lead when his village is attacked by a pack of vicious beasts. But darker things lurk in the lands of Targa, an evil questing for an artifact that will shake the very Universe. Alex, and two more unknown youths, Oscar and Jenneva, are the only ones who can prevent the end of their universe... they just don't know it yet.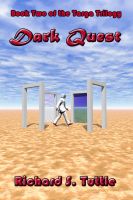 Dark Quest (Targa Trilogy #2)
The world is in peril again as Mordac, Sarac's assistant gathers the forces of evil to free Sarac from his imprisonment. Mordac calls for a gathering of Black Devils and instructs them to obtain every book ever written. Plans to cause havoc and destruction are also undertaken to soften the world's armies in preparation of Sarac's return.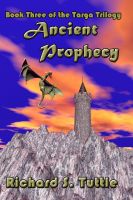 Ancient Prophecy (Targa Trilogy #3)
Ages ago, elves and dwarves unknowingly migrated between Universes via a Junction. Jenneva and Egam believe they have found a Junction and plan a trip with Alexander to test the theory and investigate the origins of the elves and dwarves. Trouble begins at the very start of the journey as Egam falters going through the Junction, awakening an old nemesis, the evil demon, Alutar.