When Women Were Warriors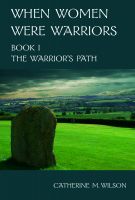 When Women Were Warriors Book I: The Warrior's Path
Winner EPIC 2010 Ebook Award in the Mainstream category! Tamras arrives in Merin's house to begin her apprenticeship as a warrior, but her small stature causes many to doubt that she will ever become a competent swordswoman. Tamras will make a series of choices that seem insignificant, but they will flow from her character and from her good intentions, and they will determine her destiny.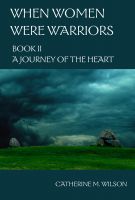 When Women Were Warriors Book II: A Journey of the Heart
Tamras's apprenticeship as a warrior isn't turning out quite the way she expected. Her unconventional choices lead to her crossing swords, almost literally, with Vintel, the war leader of Merin's house. She finds herself embroiled in a power struggle she is doomed to lose, but the loss sends her on a journey that will change her destiny and decide the fate of her people.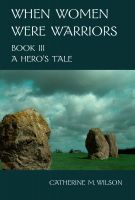 When Women Were Warriors Book III: A Hero's Tale
In Book III, Tamras must make her own hero's journey. She ventures into the unknown and encounters a more formidable enemy than any she has ever faced. Character is destiny, and the destiny of Tamras and all her people will depend upon choices that come less from the skills she has been taught than from the person she has become, from her own heart.