The Diamond City Trilogy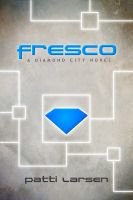 Fresco (Book One The Diamond City Trilogy)
Seventeen-year-old Fresco Conte is an ordinary All-American kid from an upper middle-class family. Life is good. Until unexplained things, scary things, start to take him over. When the men in the dark blue coveralls come for him, Fresco is forced into addiction to the blue joy known as Wasteland and set free on the street, with no answers and only his hunger to keep him company.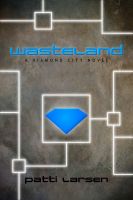 Wasteland (Book Two: The Diamond City Trilogy)
Last Stand is no more and Fresco is left to pick up the pieces. With his damaged brother Daniel stashed for safe keeping, Fresco and the old scientist Medley gather the remaining survivors and do their best to protect them. But the Garbagemen have other ideas, their leader's goal to capture Fresco and make him one of their own.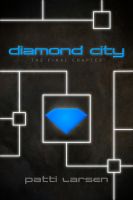 The Diamond City (Book Three: The Diamond City Trilogy)
Fresco is finally free of the blue joy forever. Even better, his brother Daniel is alive and clean, the leader of a group fighting the corporation for years. But Fresco faces worse than his own self-doubt and hatred at his weakness. A new strain of Wasteland has hit the streets, one that turns his kind into savage killers. Their only recourse is to invade the project and end it once and for all.