Sedona O'Hala Mysteries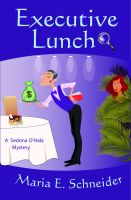 Executive Lunch
Sedona is given the opportunity of a lifetime: play an up-and-coming executive with all the trappings of wealth with someone else footing the bill. The catch: find out who is stealing company funds before the criminals find out that their program is being debugged. Sedona runs into danger, the corporate glass ceiling, and an occasional chance at romance in her quest.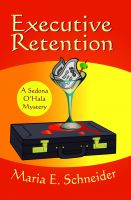 Executive Retention
After solving one case of corporate crime, Sedona expected to get her peaceful life back. Problem: She is still a manager at Strandfrost, and there is still rampant jealousy over her promotion. Is the danger of being railroaded by her not-so-illustrious colleagues worse than taking a new undercover job from Steve Huntington? Book 2 in the Sedona O'Hala series. "Executive Lunch" is the first.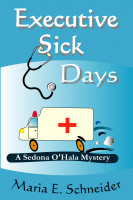 Executive Sick Days
Book 3: Sedona O'Hala Mysteries. Steve Huntington had a way of offering jobs that were too good to be true. Mark Huntington made offers too good to turn down. Sedona had a habit of being caught in the middle; somewhere near bad guys with guns and family members she was trying to avoid.