The Grace Trilogy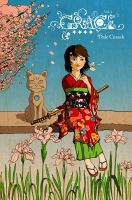 Grace and the Drawl
Have you ever wondered what animals can see that we can't? Fourteen-year-old Grace knows. The Drawl, terrifying creatures from a higher dimension. Protecting us from these nightmarish creatures are our cats. Grace is drawn into their world and soon discovers there is more than meets the eye to her family cat. Will she find the courage to fight alongside her new friends or will she be lost forever?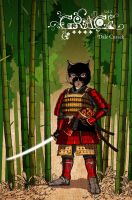 Grace and the Revenge of the Drawl
A passionate plea from her friends brings Grace back to the cat world. Things have gone terribly wrong in Grace's absence, however. She races to unravel the mystery of her friends disappearance as the Drawl close in on her. What terrible machine are the Drawl constructing and what plans have they for the human race? All will be revealed in a climactic battle in volume two of the Grace trilogy.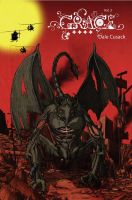 Grace and the Drawl Invasion of Earth
In the final volume of the Grace trilogy, the Drawl push through and invade the human dimension. Now Grace stands shoulder to shoulder with her kind as they face their greatest challenge yet. Doctor Yang has perfected the technology that allows the cats to appear in their true form in the human world. Grace comes to learn of Shadow's past and the true meaning behind her destiny and the Nellaf.