The String Weavers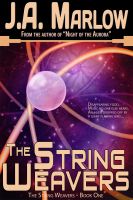 The String Weavers (The String Weavers - Book 1)
Disappearing food. An alien dropped off by a giant flaming bird... Abducted from Earth, Kelsey Hale finds herself in the middle of a deadly conflict among alien worlds and parallel universes. She must not only survive, but also rescue her father from a dangerous group of unknown intent. In the process discovering a family secret that will change her life forever.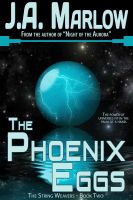 The Phoenix Eggs (The String Weavers - Book 2)
What Professor Hadrian wants with the Phoenix Eggs, no one knows. What Kelsey Hale and her team do know: They must find and secure them first. Before he can harness and use the raw power contained within. The lives across many universe, including theirs, depend on the team coming together like never before. Kelsey's rare talent may turn the battle around. If her teammates will believe it exists.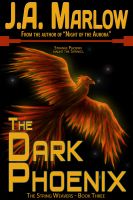 The Dark Phoenix (The String Weavers - Book 3)
When Kelsey and her team respond to a Weaver emergency they find a Universal Group filled with Phoenix. Not unusual, considering the Phoenix repair Strings, too. Then, one turns to attack. Her team scrambles to rescue the Weaver team and stop Professor Hadrian. All while avoiding Phoenix acting in a way never seen before. But, Kelsey did once. In memories her Weaver band shares in her dreams.