Broken Balance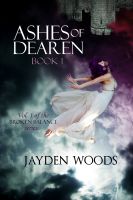 Ashes of Dearen: Book 1
A red-eyed assassin, an unready princess, a sadistic politician, and an adulterous queen all desire the secret behind a magical dust known as safra. Safra is said to bring happiness, but these characters' quest to obtain it will bring three great nations to the brink of warfare.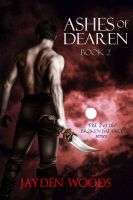 Ashes of Dearen: Book 2
Four desperate characters struggle to maintain power in a world with limited safra, the mysterious drug that once provided happiness. With the help of the gods, two leaders will wage bloody war in the Three Nations. But in a world where few can be trusted, even the gods must be questioned. What is the cost of happiness? Is a balance possible? Or is complete destruction the only obtainable peace?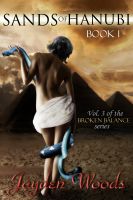 Sands of Hanubi: Book 1
A devout disciple of a mighty god, a pirate, and a spoiled prince are all after the same young woman with a powerful gift: the ability to make gods mortal. Kaylen just wants to have a fun and free life, but as war brews among the gods, she must soon pick a side--or they will pick it for her.