The Grim Arcana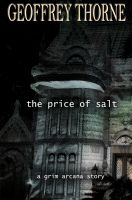 The Price of Salt (The Grim Arcana #1)
What if, when they told you there was nothing in the dark that could hurt you, they were wrong? What if there's something there that can not only hurt you but kill, chew you up and swallow your soul? What if that something has an address, a house where it sits in the shadows, waiting for someone, anyone, to stumble inside? What if that someone is you? Hardboiled horror & fantasy. Mature readers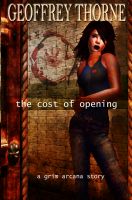 The Cost of Opening (The Grim Arcana #2)
What do you get when you mix a hardboiled detective, a stripper with a cashbox for a heart and a simple magic charm? In the city of Arcana you get trouble of the world-shattering, life-eating kind with only one lonely sorceress standing between humanity and oblivion. Geoffrey Thorne, author of RED/Shift, presents a tale of dark magic, tragic love and ancient bonds. For mature readers.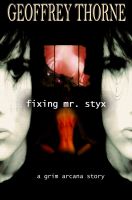 Fixing Mr. Styx (The Grim Arcana #3)
Sherman is the best magical "procurement specialist" in the business because he follows two rules. Know where the exits are. Know your client. When he breaks the rules and takes the wrong job from the wrong guys on the wrong night things go from bad to Apocalyptic with no exit in sight.