Deadly Sports Mysteries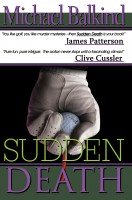 Sudden Death (endorsed by James Patterson & Clive Cussler)
Reid Clark - a pro golfer on the PGA tour; is also a hothead with a reputation for trouble. Reid receives a death threat right before teeing off on the final day of the Master's Tournament, & hires a P.I. to track down the perpetrator. Suspense builds throughout as Reid tries to compete in one of golfs most prestigious events & woo the woman he loves, while dodging death at every turn.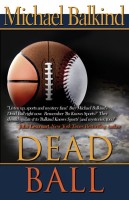 Dead Ball (the sequel to Sudden Death - Endorsed by John Lescroart)
Murder, sports, greed, & glamour. The story takes place at AllSport, a facility that trains inner city athletes with pro potential. Combining athletes who come from lives of poverty with big money & the country's top pro athletes proves to be a combustible mix. A brazen murder is committed. The suspect list is long. Is murder just another form of competition? Full-throttle action!