The All Nations Team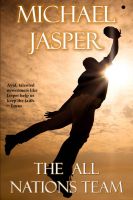 The All Nations Team
The All Nations Team tells the story of the first fully integrated, "post-racial" baseball team, very loosely based on an actual team that played in the years before World War I. Haunted by the ghost of their white, former head coach, George must hold the All Nations together, or he'll miss his chance to reunite with his estranged family. If he doesn't score this final run, he loses everything.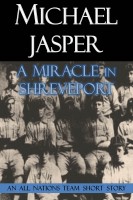 A Miracle in Shreveport
"We were lucky to make it out of Shreveport alive on that early spring day in 1917." A story of the first truly integrated baseball team, decades before Jackie Robinson, set during the early years of World War I. Magic, miracles, and more... Part of the historical baseball novel, The All Nations Team (also an ebook).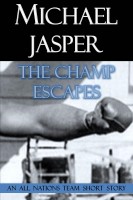 The Champ Escapes
As if newly promoted coach George Grunion's job wasn't hard enough... He has a team of men (and one woman) from around the world, from all nationalities, and they're barely scraping by in the early years of the first world war. And then, the team faces off against Jack Johnson, the heavyweight champ of the world, in a winner-takes-all baseball game. Part of The All Nations Team (also an ebook).