Otters In Space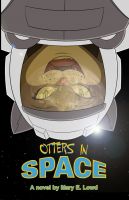 Otters In Space
Humans have left the Earth, and dogs rule. Kipper is an oppressed tabby-cat who dreams of a better place, where cats run their own lives. When she discovers a secret that sends her out of this world, Kipper must navigate through the mysterious otter space station and befriend a spaceship full of eccentric otters to find out: is there really a cat paradise?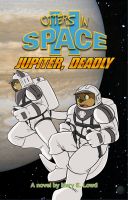 Otters In Space 2: Jupiter, Deadly
Hostile vessels attack friendly otter ships orbiting Jupiter. The Jolly Barracuda flies to the rescue, dragging Kipper the tabby cat deep into the beginnings of an interplanetary war. On Earth, Trudith, a dog goon turned bodyguard, must decide how far she will she go to protect her alpha cat. Soon every cat and dog is wondering, will a cat be the next president and will Kipper make it home?