Satisfaction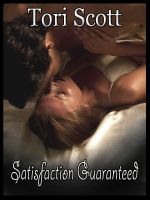 Satisfaction Guaranteed
Book One in the Satisfaction series. Caramia Kensington makes a living setting up seduction scenes for rich playboys. Imagine her surprise when her current customer turns out to be her old high school flame, Grayson Montgomery. And the woman he plans to seduce is Cara.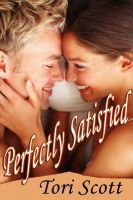 Perfectly Satisfied
Regina Baker, a hard-working landscaper, has loved Sam Hyatt since the third grade, but as the heir to a sizable fortune, Sam has a responsibility to marry well. His wife needs to be well bred, well educated, and well heeled. Their matchmaking friends, Cara and Gray, arrange for Sam and Reggie to join them on a two week cruise, where Reggie will have two weeks to win Sam's heart.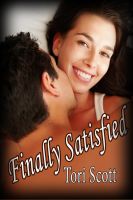 Finally Satisfied
Angel Kensington tries hard to forget her past, keep her life safe and uncomplicated, and keep the panic attacks to a minimum. The last thing she needs is for a man to turn her carefully ordered life upside down. Mitch turner has loved Angel for years, but he's just about given up on her when she finally finds a way to pull herself together. But it may be too little, too late, for him. Or is it?