Students of Jump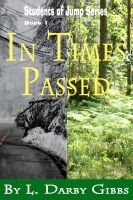 In Times Passed
Brent Garrett has felt manipulated by his mother since before he can remember. When he unexpectedly turns a prototype Nerg box into a time machine, stepping out of her reach and into a time without expectations is his brand of change. Meeting Miranda Jenkins, a painter who gives him temporary sleeping rights to her couch, is just the beginning. Unfortunately, even a time jumper runs out of time.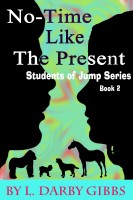 No-Time like the Present
Misty waited thirteen years for her time-hopping father to return. She went another seven years forgetting he ever existed. Misty's aunt and uncle raised her, and Uncle Mick, who believed even harder than she did that Brent Meredith would return, is dead. Then Quixote Cervantes knocks at her door announcing he was sent by her father, and Misty is determined to face the man who abandoned her.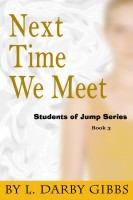 Next Time We Meet
Mick and Emily Jenkins search for a missing family friend they've never met and his kidnapper. Using a jump unit to trail Renwick Cray through time, the husband and wife team find they need each other's support more than ever, and maybe a time machine, a new heart, and immunities against disease are not enough armor to protect them from flying bullets, interference and the secrets they must keep.