Masks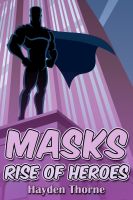 Masks: Rise of Heroes
Strange things are happening in Vintage City, and sixteen-year-old Eric seems to be right in the middle of them. There's a new villain in town, one with super powers, and he's wreaking havoc everywhere and on Eric's life. The new superhero who springs up to defend Vintage City is almost as bad, making Eric all hot and bothered, enough so that he almost misses the love that's right under his nose.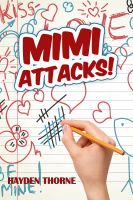 Mimi Attacks!
Book 5 in the MASKS series. The calm in Vintage City doesn't last. A number of people begin to show symptoms of extreme fatigue. Eric monitors online messages posted by a girl who's wildly in love with Calais. Hints about "new friends" alert him to suspect that she and the current crime wave are tied together.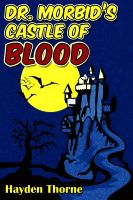 Dr. Morbid's Castle of Blood
Eric tries to come up with a creative gift he can give Peter and enlists the heroes' help in experimenting with a video game, which turns out to be sabotaged by an old enemy. Eric and the heroes suddenly are trapped in a horror game, forced to advance against the clock or be stuck in it forever.