Cy Reed Adventure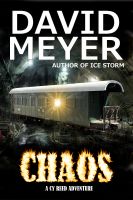 Chaos
More than 60 years ago, a physicist created a weapon capable of setting the world aflame. Now, a diabolical industrialist plans to finish the job. In order to stop him, Cyclone Reed must piece together his shattered life and return to the one place on earth he truly fears...Manhattan. At stake is the future of a nation...millions of innocent lives...and one man's final chance at redemption.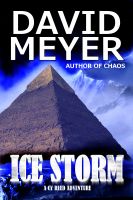 Ice Storm
Deep in the heart of Antarctica, disgraced treasure hunter Cy Reed is on the trail of an incredible treasure. But as he unravels the mysteries behind Antarctica's dark past, he begins to uncover a sinister conspiracy. Plagued by ferocious storms and betrayed on all sides, he races toward an inevitable clash that could salvage his ruined reputation…or unleash hell upon the world.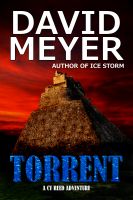 Torrent
Haunted by tragedy, Cy Reed leads a salvage expedition to one of the last untouched places on Earth. Assaulted by endless rain, bizarre phenomena, and mythical creatures, he races to solve a puzzle millions of years in the making. Forging a path through tunnels and traps, he fights his way toward an epic discovery that could free him from his demons…or drown him under a tidal wave of destruction.