Far from Eleven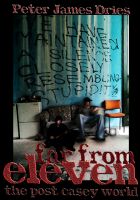 Far from Eleven 1: the Post-Casey World
Part-Bret Eaton Ellis, part-Hunter S. Thompson, Peter-James Dries' account of the high life is a story about sex, lust, love, drugs, boobs, rock, cock, shock, horror, drums, guns, gats, rats, groupies, puking, drunk Russians, fried chicken and psychology.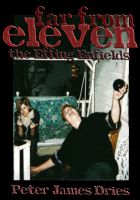 Far from Eleven 2: the F@#$ing Enfields
Relationships are shit. Just ask Francis Miller. As Taylor Enfield becomes stuck in Jhonny Blackburn's gravity, Franc's world begins to crumble and he finds himself displaced, questioning his life and where he's heading. This is a tale of self-loathing manifest corporeally as mental and physical self-abuse in the forms of drug taking, alcoholism, self-harm and not giving two and a half fucks.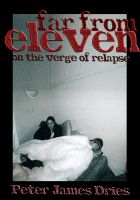 Far from Eleven 3: On the Verge of Relapse
He didn't expect Jhonny to text. It'd been a month since Francis Miller left their flat at Aspen Court. A month since he'd given up the high life. If he moved back could he find a way to stay on the straight and narrow? This is a tale of sex, drugs, music, quitting and Owen the rat boy