Behind The Smile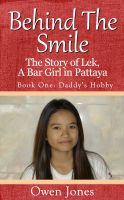 Daddy's Hobby: Behind The Smile - the Story of Lek, a Bar Girl in Pattaya
Daddy's Hobby is the story of Lek, a bar girl in Pattaya. She was born the eldest child of four in a typical rice farming family. She did not expect to do anything any different from the other girls in her class in the village, but circumstances changed suddenly and she had to go to work in Pattaya, where she drifted into the sex industry. The book tells how she tried to get out of it again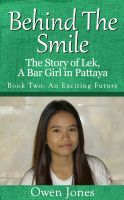 An Exciting Future: Behind The Smile, the Story of Lek, a Bar Girl in Pattaya
Lek was an ordinary village girl, who expected only to work in the fields for a few years , have a few babies, give them to her mum, until they had kids of their own and gave them to her. However, out of the blue, her family needed money to save the family farm from foreclosure by the bank, so she drifted into the sex industry. After all she has been through, could she ever trust a man again?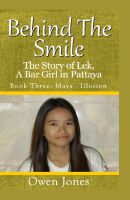 Maya - Illusion: Behind The Smile, the Story of Lek, a Bar Girl in Pattaya
This book picks up the story of Lek's life six or seven years further on. At forty-ish, it is time to take stock of her life. She looks back on her life and wonders whether it was all worth it. Should she feel bitter about what has happened to her or should she move on and try to forget her past? Should she try to erase it, whitewash it out, like so many women did or should she be proud of it?