Rescue Me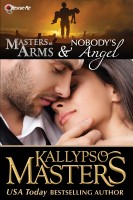 Masters at Arms & Nobody's Angel (Rescue Me Saga #1)
The introduction and first novel in the Rescue Me Saga. MASTERS AT ARMS introduces some of the characters in the ongoing saga. In NOBODY'S ANGEL, Marc D'Alessio's journey continues when Angelina Giardano crashes into his world, leaving a huge crack in his defenses. How can he not come to her rescue? But can he open his heart to accept her love?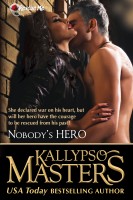 Nobody's Hero (Rescue Me Saga #2)
Retired Marine Adam Montague has survived many war zones-but can he survive the war Karla Paxton has declared on his heart? Karla fell in love with Adam at 16; nine years later, she's determined to make 50-year-old Adam see her as a woman. But can she submit to his dominant personality? Will she be able to him to surrender to her and lay his ghosts to rest? (Rescue Me Saga #2, not a standalone)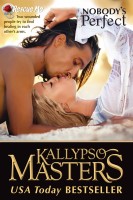 Nobody's Perfect (Rescue Me Saga #3)
Savannah escaped the abuse and degradation of a sadistic father made a safe life for herself and her daughter. When her father threatens their safety Savi runs to Damian for protection. A wounded warrior, Damian, uses BDSM to fight his own dragons, but has never forgotten sweet Savannah. Can a sensual sadist provide sexual healing for Savannah? Is love possible if they can't open their hearts?