Hal Junior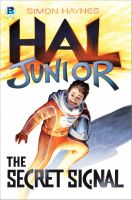 Hal Junior 1: The Secret Signal
Hal Junior lives aboard a futuristic space station. His mum is chief scientist, his dad cleans air filters and his best mate is Stephen 'Stinky' Binn. As for Hal ... he's a bit of a trouble magnet. He means well, but his wild schemes and crazy plans never turn out as expected! Hal Junior: The Secret Signal features mayhem and laughs, daring and intrigue ... plus a home-made space cannon!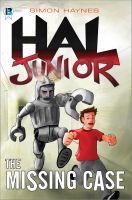 Hal Junior 2: The Missing Case
The Missing Case is the second book in the Hal Junior Series. 32,000 words, 190 pages, 20 illustrations. With its funny illustrations, engaging characters and easy-to-read text, Hal Junior is ideal for reluctant readers. BOOK ONE will be available on Smashwords within the next 7 days.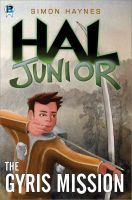 Hal Junior 3: The Gyris Mission
Hal and Stinky are very excited about the camping trip to Planet Gyris ... imagine a whole week of fishing, swimming, sleeping in tents and running wild! Unfortunately, the boys crash land in the middle of a forest, and there's little chance of rescue. Is this the end of the camping trip ... or the start of a thrilling new adventure?