Miles Franco Urban Fantasy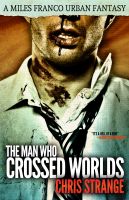 The Man Who Crossed Worlds (Miles Franco #1)
Meet Miles Franco, but make it fast. If the cops have anything to say about it, he'll be dead by morning. Raw, insane, and hard-boiled as hell, The Man Who Crossed Worlds is a violent fever-dream for those who like their urban fantasy to kick them in the teeth.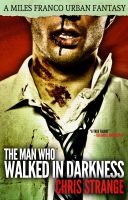 The Man Who Walked in Darkness (Miles Franco #2)
Miles is back for another round of hardboiled pulp action in the two-fisted sequel to The Man Who Crossed Worlds. Freelance Tunneler Miles Franco is facing a trial that could see him spend the rest of his days in prison. Hallucinations of dead men haunt him day and night. And to top it all off, one of his bandmates has been poisoned by a toxin from another world.