Westside Wolf Pack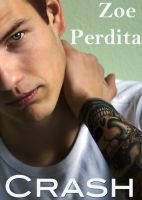 Crash (Westside Wolf Pack)
Ben Singer, an omega werewolf, has been in love with his former best friend and the alpha scion of their wolf pack, Axel, from the time they were teenagers. Ben thought they were mates, but the rules of their pack kept them apart. Axel Cross is a fuck-up. The sexy tattooed wolf threw away his chances of ever becoming pack alpha at seventeen, and Ben has no idea why.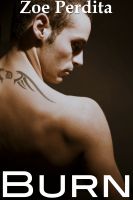 Burn (Westside Wolf Pack 2)
When Ben and Axel settled in Santa Cruz, they thought they'd finally get some peace. They were wrong. An old pack war is brewing, and two local werewolves need their help. Quinton Santos and Gage Varela are the only remaining wolves from the once great Westside pack. As a dangerous threat resurfaces, they need an alpha to lead their pack. But Gage and Quinton are only beta wolves.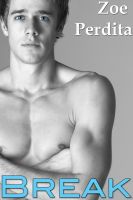 Break (Westside Wolf Pack 3)
Being an omega sucks. Luca Collins should know. His pack mistreats him, his dad doesn't care about him, and bullies make his life hell. Enter Colton Smith, the kind hearted human who befriends Luca. They share a first kiss, a first love, and plan to run away from their little Montana town and start a new life together. But fate has different plans.