Interim Goddess of Love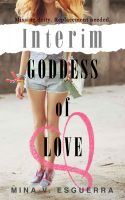 Interim Goddess of Love
Older YA/new adult/sweet romance: College sophomore Hannah Maquiling doesn't know why everyone tells her their love problems. She's never even had a boyfriend, but that doesn't stop people from spilling their guts to her, and asking for advice. So maybe it shouldn't be a surprise when the cutest guy in school tells her that she's going to have to take on this responsibility - but for all humanity.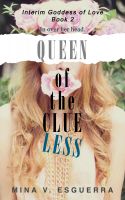 Queen of the Clueless
Book 2 of the Interim Goddess of Love trilogy (older YA/new adult/sweet romance): If you've been feeling neglected by the Goddess of Love lately, don't worry -- Hannah Maquiling, college sophomore, is in training to take over. Quin (God of the Sun) is still her mentor, still really hot, but apparently isn't as honest about his other earthly relationships as she thought.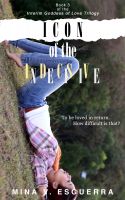 Icon of the Indecisive
Book 3 of the Interim Goddess of Love trilogy: It's Hannah's turn to find romance! She deserves it, after serving as matchmaker and confidant (as interim Goddess of Love) to everyone else in Ford River College for the past year. Pining for Sun God/senior Quin is a lost cause. How hard can it be for a goddess to find someone to love, and be loved in return?