The Fallen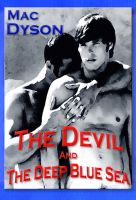 The Devil And The Deep Blue Sea
A queer romantic fable for young adults (and the young at heart) - love, life, and history never looked quite like this before. "So your life sucks. Couldn't be suckier if you tried. Falling in love with the most hated and feared figure of all time isn't going to make it any better. So he brought you back from the dead. Just say thanks. And move on. Very quickly. Please?"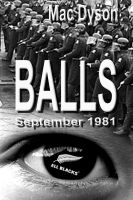 Balls (September 1981)
A short story, complimentary to The Devil & The Deep Blue Sea, based on actual events, set two years later. Jude and Su have got embroiled in violent civil conflict that threatens to tear New Zealand-Aotearoa apart. Of course NZ being NZ it could only be about Rugby!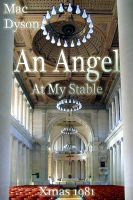 An Angel At My Stable
A second short story sequel to The Devil & The Deep Blue Sea. Jamie flies north to join Jude & Su for Xmas, gets injured in a storm and takes refuge in Christchurch's Cathedral Of The Blessed Sacrament. A little girl with an angelic nature convinces him to take part in the Xmas nativity.