Reliance on Citizens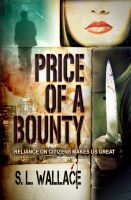 Price of a Bounty
An Orwellian Dystopian Society - Keira Maddock lives in a dark future in which the Elite have everything, and everyone else suffers. She is a survivor. Out of necessity, she has become a skilled seductress, thief and bounty hunter – a Freelancer. When a typical job goes awry, it changes everything. Alliances are formed, long kept secrets are revealed and lives are forever changed.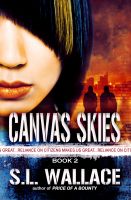 Canvas Skies (Reliance on Citizens Makes Us Great!)
Greed. Power. Class division. Resistance. The Terenian government has worked hard to divide the haves from the have-nots. Guy Bensen, Elite bachelor of the year, wants a better life for everyone. Thief/hired killer, Keira Maddock, hungers for equality. Together, they might be able to change society.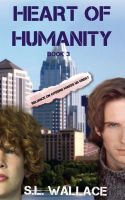 Heart of Humanity (Reliance on Citizens Makes Us Great!)
Life in peaceful Mediterra is all eleven year-old diabetic Noah remembers. With a new President of Mediterra, however, the family is forced to leave. Scott Maddock has decided to move his family back to his homeland of Terene where life has supposedly changed for the better. Dropped into the heart of a prejudiced society and becoming the target of the baddest bully at school, Noah isn't so sure.