The Adventures of Alibi Jones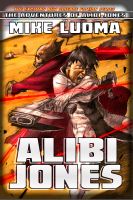 Alibi Jones
Alibi Jones is a mediator for the Solar Alliance searching for a kidnapped friend with the help of the mysterious alien Dakhur, Kit, and the man known as Piccolo. Alibi doesn't know following the trail of alien kidnappers will lead to a shocking discovery - Dangers thought long-dead are still very much ALIVE!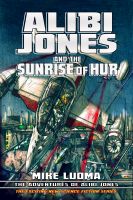 Alibi Jones and The Sunrise of Hur
Mediator for the Solar Alliance, Alibi Jones is searching for a stolen alien artifact, a golden tiara with a blood red gem – The Sunrise of Hur. One problem - if he lands on the planet he most wants to investigate, he's been warned - he's a dead man!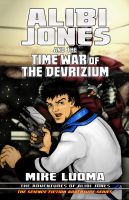 Alibi Jones and the Time War of The Devrizium
A race of time travelers wants Alibi Jones' time to come to an end in this connected Cycle of Short Stories. This anthology grew from Mike's audio adaptations of his comic book scripts. Now rendered in prose, Alibi Jones fans who might not read comics have a chance to experience these adventures with the xenophobic, time traveling race known as The Devrizium. With 2 new, unreleased tales!