Adriana Island Cats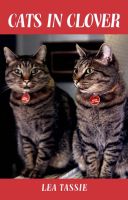 Cats In Clover
In this, the first of the Adriana Island series, city slickers Holly and Ben buy a five-acre farm on Adriana Island. They adopt George the Magnificent, a tabby-Siamese of royal status and immediately become his slaves. Enjoy their adventures with stray animals, invading guests and renovation of dilapidated buildings.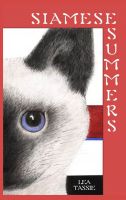 Siamese Summers
The sequel to Cats in Clover, wherein George the Magnificent deals with hordes of invading Siamese while Holly and Ben struggle with both the feline and human politics of Adriana Island. Life becomes even more interesting when Ben's mother moves in.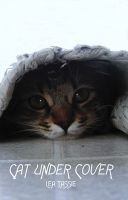 Cat Under Cover
Change is afoot on Adriana Island. George the Magnificent, star of Cats in Clover and Siamese Summers, fights to keep his throne. Holly battles to protect land from the threat of development. Ben and Maggie are under siege by Father Time. And why does Shazaam, the mysterious stray kitten, hide under the couch?