A Jane Monterrey Mystery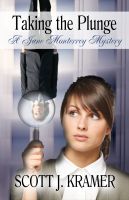 Taking The Plunge
Jane "CK" Monterrey is an inexperienced Cincinnati private eye whose world is flipped when local millionaire George Halberran plunges to his death outside her office window.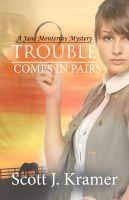 Trouble Comes In Pairs
A prized horse is missing and private investigator Jane "CK" Monterrey is on the case. CK hasn't had a big case in six months, when a millionaire plummeted to his death from her roof, so she certainly needs some action. Her new client is Shanel Richards, the sassy-mouthed part owner of the J&R Ranch, who hires CK to locate Abacus Starling, an expensive race horse.