Time Ripple Trilogy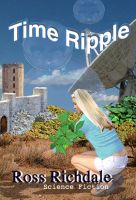 Time Ripple
Aari can save Earth by placing it in a time ripple. However, because of the space-time phenomena it may or may not happen. If it doesn't, her world does not exist. But she is on Earth, now, with no memory of what has, or will happen. Can cosmologist, Nareen O'Grady help or is she too involved? Follow them through space-time with two Earths, carnivorous plants and hostile aliens.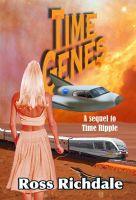 Time Genes
On Earth in our present time, Lara is involved in a road accident that leaves her as a quadriplegic. She is helped by going through a portal to Havenseed where technology not even discovered on Earth, is used to restore her to a normal life. But does it? Her time genes may allow carnivore plants and reptilian species destroy humanity throughout the known worlds of the 24th century.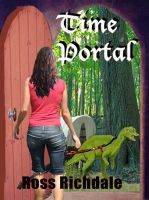 Time Portal
Rhett and Shelley travel through a space-time portal where they are met by Dee, their twelve-year old daughter that they never knew existed. Dee is desperate for her brother, Corwin has been caught in a trap set by the girifa, the reptilian equivalent of humanity. However, the enemy are not the girifa but humans living a parallel world from their ancestors' time. But who is really in control?