The Profit Logbook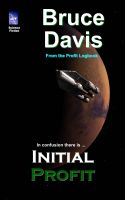 Initial Profit
The story of how Zack Mbele "acquired" the space freighter, "Profit".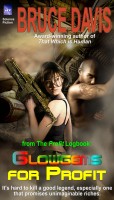 Glowgems for Profit
Zack Mbele needs cash fast. All he has to do is smuggle someone out of Highpoint. But it's not all that easy as a beautiful assassin and the Red Dragons gang complicate things into a maze of double-cross and murder as he races them and a shadowy paramilitary army for the greatest prize of all.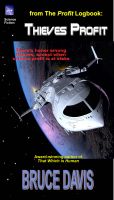 Thieves Profit
Zack Mbele has a problem. The Profit is in hock for repair costs and Kwai Chang Wu, a mobster, has bought the bank that holds the note. Either he does a job for Wu, or he'll lose his ship. And worse, someone is after his friend, Rabbit, and the Dragons, another mob, are involved somehow. The body count keeps mounting as Zack tries to solve the puzzles while staying alive.