Shades of Fae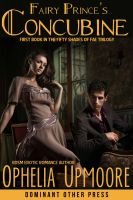 Fairy Prince's Concubine (Paranormal Erotic Romance)
Brianna finds strange dark masochistic passions awakening within herself when at Prince Corax's tender mercies. Is this a side of her sexuality she has yet to explore, or is just an effect of the fairy prince's powerful magical glamour? Is what she feels real? Is it safe to give in and let his harsh touch carry her away to new realms of submissive bliss?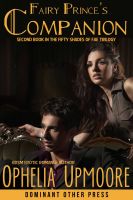 Fairy Prince's Companion (Paranormal Erotic Romance)
When the Prince departs on a ritualistic quest, Brianna insists upon accompanying him, desperate for a closer personal connection with the man she desires. Little does the Earth girl understand the peril the journey entails... or that she is the biggest danger to the Prince herself. Will she strengthen their relationship, or doom them all?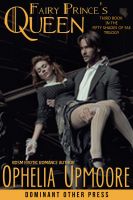 Fairy Prince's Queen (Paranormal Erotic Romance)
Brianna finally feels like she has found a life worth living in the land of the fae, the love of Prince Corvus. Her fantasy is cracked when the prince's trickster brother reminds her that her time in this realm is almost ended, and shattered when the prince's fiance arrives at the castle. Can she weather these events and use her sexuality to heal the land's fractured heart?