Kids I Grew Up With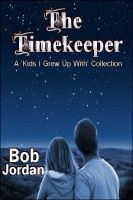 The Timekeeper
Jerry & Keri needed a plan to help their Nana escape from the Old Folks Home. But they were only ten years old, much to young to accomplish such a task on their own. Then, one night, help fell from out of the sky ! The Timekeeper takes these young siblings, living on a mid-west farm, on the adventure of their lives.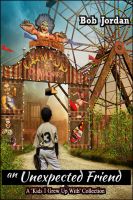 an Unexpected Friend
Bobby was a lonely nine year old kid who needed a friend. He was the short kid in the neighborhood who loved to play sandlot baseball but was seldom invited. Today however a suprise was waiting for him. Not only did he get to play ball but he also discovered a best friend in the most unlikeliest place !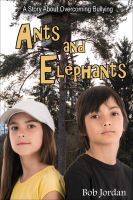 Ants and Elephants
Being a sixth grader is a tough job. Mix in being bullied and things can get out of control. Wil is a quintessential 98 pound weakling and doesn't know how to handle the situation, but his best friend, Chloey does. Wil heads for the woods and makes his new residence in a tree house he built. Can he hide forever? Will he face the bully? Find out what happens.