Rome's Revolution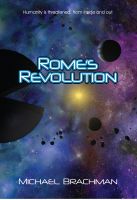 Rome's Revolution
Rome's Revolution is an interstellar saga about a man from the 21st century and a woman from the 35th century who fight forces from the incomprehensibly large to the infinitesimally small, all intent on destroying mankind. It is a love story and a culture clash. If you are looking for some science in your science fiction, this book is for you.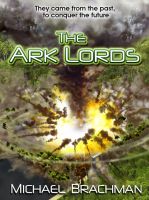 The Ark Lords
If a little bit of knowledge can be dangerous, then too much knowledge could be deadly! In this fast-paced sequel to the novel Rome's Revolution, Rei, Rome and MINIMCOM, the 35th century starship that was once a computer, embark on a desperate race through three star systems to try to prevent The Ark Lords from rising again. At stake is nothing less than the fate of all of mankind!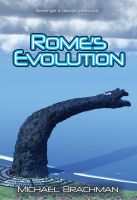 Rome's Evolution
Past and future collide in this riveting conclusion to the Rome's Revolution series. One day, Rei and Rome's peace is suddenly shattered by an explosion, destroying their house and leaving Rei severely injured. Who planted the bomb and why? The plot to kill Rei and Rome stretches all the way to the Earth with their son, Aason caught directly in the cross-hairs.