Young Colt O'Brien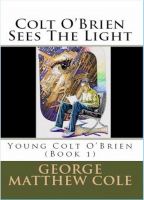 Colt O'Brien Sees the Light
Colt O'brien sees himself as the most savvy computer technician at Highline High. The energetic senior, with his bright, colorful attire and cocky attitude, knows that he is the best. Colt is cruising through senior year, but his life is about to be turned upside down. A new computer program will challenge his credibility and his psychic powers will emerge when he least expects. Hang on Colt.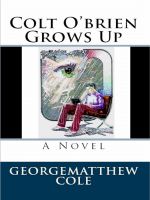 Colt O'Brien Grows Up
In this compelling sequel to "Colt O'brien Sees The Light", Colt faces more challenges coming from all directions. He is forced to change and mature or face the consequences. And, he will find himself in psychic realms that he never knew existed. It's time for Colt to grow up and embrace life with a clear head and smart actions. But, it won't be easy finding his way.