Ages of Telamon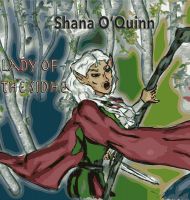 Lady of The Sidhe
A lone Elven woman, Imerra Silverhair, searches for her son, picking up unexpected allies along the way in the ancient might-have-been world of Telamon. Along the way she discovers an ancient menace that had been fought before long ago and seemingly defeated. A part of the Ages of Telamon series.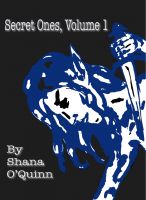 Secret Ones Volume 1
It's the 1970's, White Death is the most popular rock band, and it's frontman is an elf. So is the guitarist. There's also vampire Dark Elves, werewolves, ancient demonesses, dragons, and more. And that's just the beginning, because soon there will be a showdown between ancient foes and forgotten legends in a modern world totally unprepared for it. Part of the Ages of Telamon series.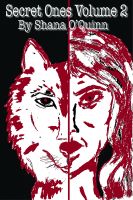 Secret Ones Volume 2
A book in the Ages of Telamon series, legends and myths collide in an alternate 1970's. Super megaband White Death is now on hiatus due to fighting the forces of evil in the form of Lycaeans, led by their creator Lilith; and the monstrous Drow, cousins to the Sidhe who inhabit Telamon under everyone's nose. Elves, dragons, faery dogs, hellhounds, and a cursed magical sword abound.