Strange Short Tales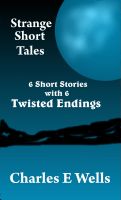 Strange Short Tales
This offering of short horror/fiction stories fits inside no genre I can imagine so I've offered them to the readers free in hopes of drawing them to my other books including those on Smashwords. Hope you enjoy..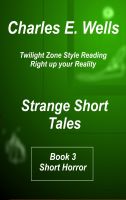 Strange Short Tales Book 3
"Intercept vector, Corndog. I need it fast please." "Roger, Splash, it's coming to you now. Stand by. Ok got the lock, come right to 240 for intercept, target is low, 270 for 38 miles...showing target at 12 thousand and descending ...start heading downhill to sweeten the solution." Roger that Corndog; coming hard starboard. Out of 25 for 10....what do you think we should use?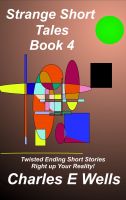 Strange Short Tales (Book 4)
This is the 4th offering in the recurring Strange Short Tales series. 4 brand new twisted ending tales "right up your reality" Perfect Lunch time reading from the mind of author Charles Wells