Stories of Aligare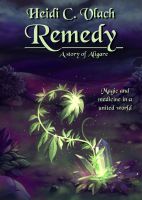 Remedy (A story of Aligare)
Peregrine, a deaf and aging dragon, wishes he could set Tillian free. He needs his keen-eared adoptive daughter to relay the world to him. But when plague strikes a neighbouring village, there is no time for a gradual change. Peregrine must fly for supplies on weakened wings and Tillian must nurse critically ill strangers -- separating the two for the first time in Tillian's life.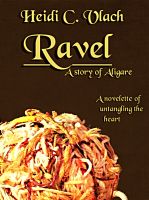 Ravel (A story of Aligare)
Aster has a new family of her own, rooted in the small town her insect people have lived in for generations. Then, on wandering winds, comes the merry avian bard, Llarez. Perhaps he's too merry, since he sparks the thoughts of freedom Aster has never known what to do with.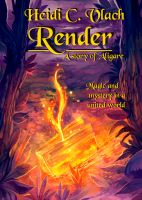 Render (A story of Aligare)
Rue is a young woman coming of age in a struggling mountain village. Her race, the insect-like aemets, are passive folk who fear the strangely aggressive forest wolves. But Rue is through praying and hoping for luck. She resolves to search out a solution in the forest — and she'll need help from Felixi, a reclusive dragon who knows more about the wolf attacks than he's willing to share.