Slave Empire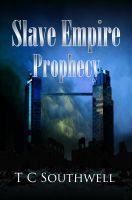 Slave Empire - Prophecy
Alien hunters invade a dying Earth in search of a saviour, and an ancient prophecy predicts a golden child who will save a galactic empire. A mysterious black ship is Rayne's guide and a masked outlaw known as the Shrike her guardian. Others want to slay her and prevent the prophecy from coming true. In the midst of two great empires' strife, the Shrike holds the power to save or destroy her.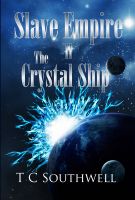 Slave Empire - The Crystal Ship
Rayne dreads the coming of the Crystal Ship and the legendary monster it bears. An Envoy destroyed a world once before, an almost forgotten event. One man, whose life the creature ruined, remembers. The mysterious Shrike has built the Slave Empire on blood and tears, and Rayne must have his help if she is to defeat the Envoy. The battle to protect her will bring three empires to the brink of war.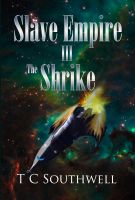 Slave Empire III - The Shrike
The Shrike's mystery has protected him for decades, but now Rayne knows the truth, and she longs for more from her gentle, but aloof husband. If she leaves his protection and the Atlanteans discover his secret, he will die and his empire will fall… Before it does, however, the Slave Empire will exact the most terrible retribution, and even the Atlantean Empire will not withstand its wrath…