Reforged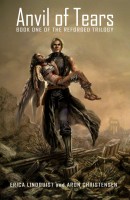 Anvil of Tears
Maeve Cavainna is running and her wings won't save her. The infamous bounty hunter, Logan Coldhand, chases close behind her and intends to drag Maeve back to the planet of Axis to collect the high price on her head. When he finally corners her, the long chase seems to be over… until a frightened alien girl stumbles into their fight and begs for their protection.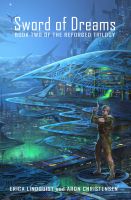 Sword of Dreams
For a church dedicated to death, the Cult of Nihil stubbornly refuses to die. When word reaches Logan Coldhand that the Alliance is willing to pay bounties for members of the congregation, he takes the job. Across the galaxy, the Blue Phoenix crew struggle to rebuild their lives after a devastating encounter with the Nihilists. But their new job will pit against old enemies and ancient terrors.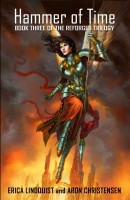 Hammer of Time
Xartasia is still out there somewhere, with the Devourers by her side and some design that Maeve can only guess at. She has pled their case, but the Alliance isn't listening to rumors and ghost stories of monsters more than a hundred years gone. So it falls to Maeve, Logan and the crew of the Blue Phoenix to stop Xartasia. But how can they stop the unfolding of a plan they know nothing about?