Tales of the Alaskan Gold Rush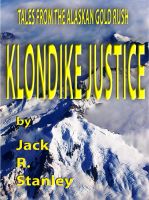 Klondike Justice
Did gambler "Fair Deal" Doak Logan empty "Quicksilver" Riggs DeGraf's brain pan with a .44 shot to the head along the frozen Yukon River? A miner's court is convened in the Golden Mecca saloon on the Alaskan/Canadian frontier during the Klondike gold rush of the early 1900's to decide the issue. It's a life or death kangaroo court.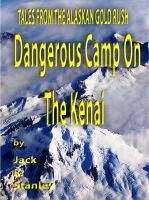 Dangerous Camp On the Kenai
"Bitterroot" Lodlow Rothrock didn't come to Alaska for the gold in the year 1899. He had a government job and was happy just to be a part of the last frontier. Doing a little surveying on the Kenia Peninsula a good hundred miles southwest of Anchorage, he sets up camp for the night in the hunting grounds of a killer.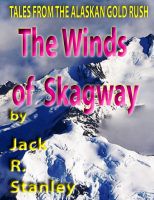 The Winds of Skagway
The howling winds of winter are no where worce than in the Alaskan town of Skagway, the threshold to the gold fields of the Klondike of the 1890's. When the savage North wind gusts and shrieks up to seventy miles per hour from weeks to months, no one can move out doors. It's a time for stories and retelling of Skagway's hero and it's criminal mastermind.