Allie's War, Early Years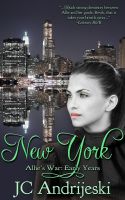 New York: Allie's War, Early Years
Allie calls it her New York jinx. Already she's had to deal with her boyfriend's obnoxious band groupies, a stalker leaving cryptic notes, having to watch a seer get tasered. She also keeps running into this weird cop who's got some kind of issue with her. But when she's targeted by a religious cult for an end of the world ritual, her visit goes from annoying to quite probably fatal.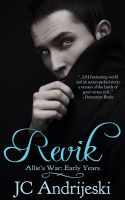 Revik: Allie's War, Early Years
Prior to meeting Allie Taylor in San Francisco in 2012, infamous seer and infiltrator, Dehgoies Revik, lived as a Rook. By 1974, he's worked for Galaith for over 30 years, since they pulled him out of that Nazi prison in 1942. Revik believes he's helping his people, working for 'the Org,' until a strange female seer shows up in Vietnam, and begins making him question everything he's told himself.