Accidental Spy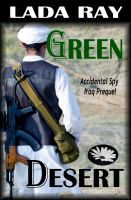 Green Desert (Accidental Spy Prequel)
Five Stars: "This story will rock your world." Meet Jade Snow, kick-ass international journalist, turned stay-at-home mom (Stepford USA), turned spy extraordinaire (Gold Train). Set in Iraq, this novelette is her riveting experience before the start of the Accidental Spy Series. International Kindle Bestseller! Includes triple bonus: comprehensive Accidental Spy sampler!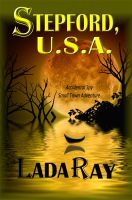 Stepford USA (Accidental Spy Small Town Adventure)
Not all conspiracies are global - some are hidden in small towns with perfect facades... Experience Accidental Spy's humble beginnings in Small Town, USA! With her usual relentless optimism and wit, Jade's on a mission to solve baffling mysteries and turn upside down this sleepy hollow… if she can survive the attraction to a convicted rapist and the encounter with a desperate killer.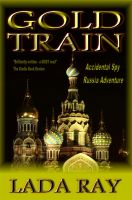 Gold Train (Accidental Spy Russia Adventure)
Amazon bestselling fast-paced thriller based on true historic events, featuring the lost gold reserve of the Russian Empire, a dangerous conspiracy, Russian oligarch & sexy journalist Jade Snow turned spy extraordinaire. Begin your secret love affair with Russia - it's a world filled with secrets, spies and twists you'd never expect.