The Chesapeake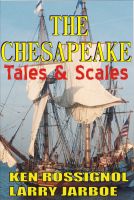 The Chesapeake: Tales & Scales
Selected short stories of fishing, diving, cruising, sailing and enjoying the Chesapeake Bay region and elsewhere...from the pages of THE CHESAPEAKE these selected stories come from master story tellers.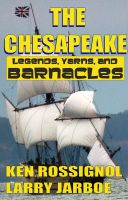 The Chesapeake: Legends, Yarns & Barnacles
Many of the best of the short stories from The Chesapeake are included in this second in the series. From fishing in the Patuxent to sailing the Chesapeake Bay to Pepper Langley's life at Solomon's Island and Jack Rue's Lexington Park after the end of World War II, the writers of The Chesapeake are here to entertain you. Steve Uhler, Fred McCoy, Mel Brokenshire, Cap'n Larry Jarboe and more.