Detectives Seagate and Miner Mysteries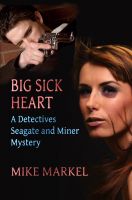 Big Sick Heart: A Detectives Seagate and Miner Mystery
Police Detective Karen Seagate is having a rough time with her family, the police department, and her drinking. A high-profile murder that has the chief breathing down her neck is not what she needs, especially with a brand new partner just promoted from uniform rank. Still, Seagate intends to track down the killer. It's just that so many people had reason to hate him.
Deviations: A Detectives Seagate and Miner Mystery
Disgraced police detective Karen Seagate is drinking herself to death when the new Chief gives her a chance. A local politician has been murdered and the Chief puts Seagate and her old partner, Ryan Miner on the case. The Chief is big on following procedures and Seagate breaks the rules more often than she follows them. Still, will these Deviations be the ones that kill her?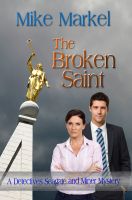 The Broken Saint: A Detectives Seagate and Miner Mystery
Recovering alcoholic detective Karen Seagate and her straight-arrow Mormon partner Ryan Miner investigate the death of a young woman. The case gets caught up in racial profiling and politics as Seagate pushes forward--even while usually calm Miner's core beliefs come under threat. Mike Markel pens a powerful addition to the Seagate and Miner series.