CalHouse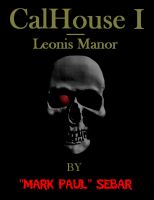 CalHouse I - Leonis Manor
A galactic psychic inherits one of California Country's most mysterious and feared properties. A man made floating island that nobody has ever returned from. In this technological terror tale of the 21st Century.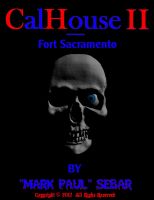 CalHouse II - Fort Sacramento
The second in the sci-fi CalHouse series continues. The Blue Demon returns and things could not have been at their worst for Miguel Consuelo. Criminal Cybers surround him in prison. He stands accused of mass murder to cybers and 4 humans. Sentenced well past his lifespan to prison, he must find a way out and stop the evil that threatens his very existence and that of his loved ones.