Keys to the Kingdom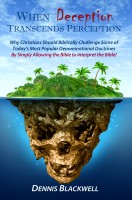 When Deception Transcends Perception
Join me in a discussion about equipping ourselves to discern GOD'S LANGUAGE OF LOVE to us (discovering how to discern the symbolism in the Bible), and how to allow the Bible to interpret itself, holistically and purely, rather than our interpreting it through the lenses of various denominational doctrines. Let's explore how to cut through the fog of confusion and intimidation.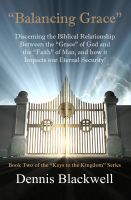 Balancing Grace
This book could become one of the most important books a twenty-first century believer can read. It is an adventure into discerning core biblical truths; it is about balancing GOD'S grace with OUR faith--biblically. What is the relationship between His gift of Grace and OUR Faith? Most of us have not been taught everything we need to know about our eternal security!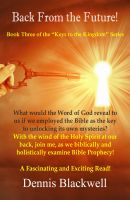 Back From the Future!
Wouldn't it be nice if we could better understand the whole, entire Bible? And what an incredible bonus it would be if it all fit together perfectly and began making more and more sense: including those challenging and difficult books that deal with prophecy. Well, that is precisely what this series is all about!