The Amanda Dark Paranormal Mysteries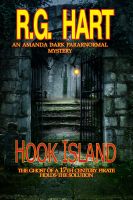 Hook Island
A ghostly encounter scares up a romance. Amanda Dark, paranormal investigator, travels to Hook Island to investigate a family mystery for Phillip Swann descendant of notorious pirate, Captain Henry "Blackblood" Swann. Phillip asks Amanda to help him clear the family name. She soon discovers she and Phillip share an unexpected connection, and that ghosts are real, but someone plans to stop them.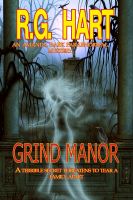 Grind Manor
In the aftermath of events on Hook Island, Amanda Dark and Phillip Swann team up to offer clients a unique service. They clear spooky houses and solve mysteries by interacting with the ghosts that haunt them. The ominous mansion, Grind Manor provides the setting for a terrible secret that pits one brother against anoth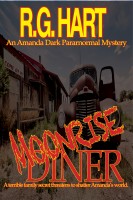 Moonrise Diner
For fans of the series this will be the darkest, most gut-wrenching mystery Amanda has faced yet. Following the clues she is forced to deal with not only her uncle's past but a dark secret that threatens her sanity and her growing relationship with Phillip. An Amanda Dark mystery you won't want to miss!